It is the Festive Season!
Diwali or Deepavali, the festival of light is here and we are here to set alight a few more lamps to Welcome Goddess Laxmi to your home. The words Diwali and Celebration are always together. For a true learner, leaning becomes celebration in itself. With the flexibility of e-learning celebrating Diwali in the real world is a blast.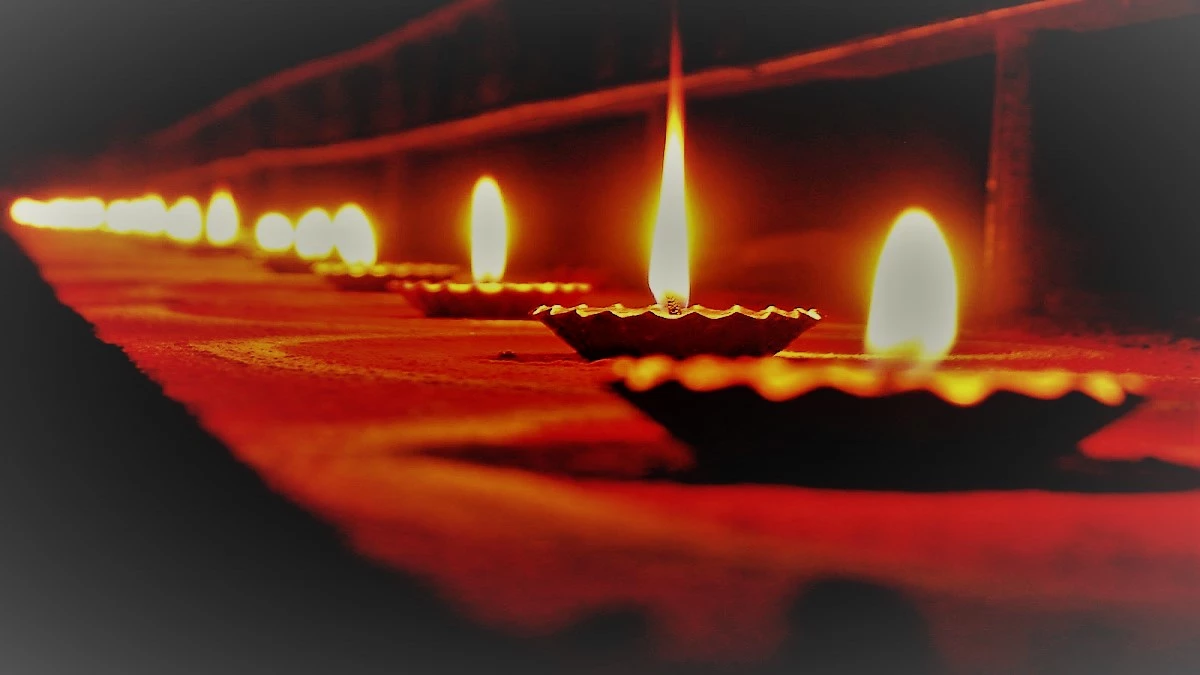 Diwali celebration associated with the new beginnings. As year is gradually coming to an end, it is ideal time to reflect upon what we have learnt and what more we can do before it is 2021. Diwali break can offer an excellent opportunity to explore new and dynamic learning ways.
This can be a great time to contemplate and make note of what more to learn. On this Diwali break, make sure to explore the Doubtnut's fun, interesting e-learning solutions!
Now let's know more about the festival of light with this blog
Celebrating Diwali 2020
Diwali celebrates the home coming of Lord Rama post 14-year-old exile after defeating the 10-headed demon king Ravana. In Ayodhya, people welcome lord Rama with fun-full celebration and lighting up diyas and entire Raamnagri was decorated.
Diwali falls on the fifteenth day of the month Kartik as per the Hindu calendar, usually occurring in either late October or early November.
Diwali is not just celebrated as a homecoming of Lord Rama, while various communities celebrate this day for other reasons as well:
Laxmi Pujan: Goddess Laxmi, goddess of wealth is one of the supreme dieties of Hindu religion. Some people celebrate Diwali as a celebration of the Lakshmi's marriage to Lord Vishnu, others also consider it to be a celebration of her birthday. Goddess Laxmi is said to have been born on the new moon day of the Kartik month. On the eve of Diwali, Goddess Laxmi is worshipped for wealth and prosperity.
The Return of Pandavas: As per the Mahabharata, Pandavas defeated the Kaurava in battle of Kurukshetra and returned to their kingdom after 12 years of exile on the day of Diwali i.e. Kartik Amavasya.
Lord Krishna killed Narakaasur: Demon Narakaasur as per the mythologies invaded the 3 worlds. He was defeated by supreme lord Krishna only a day before Diwali. The next day of Diwali, the festival of lights, is celebrated as Naraka Chaturdasi.
To celebrate the auspicious occasion, people light divas, candles and fairy light in there homes. From streets to building, everything is decorated with lights, and there are firework displays.
This time of year is about gorging on sweets, getting ready in new cloths and greeting loved ones. Homes are cleaned and decorated to welcome the Goddess Laxmi. On this day, people distribute sweets, light oil lamps, and exchange savouries and desserts with neighbors and extended family.
To make the Diwali cheerful and vibrant, you can share following wishes and messages with your loved one:
Wish you are blessed with happiness, and good health. Merge yourself with the festivity and enjoy the day. Happy Diwali 2020!

Hope this Diwali brings your way bright sparkles of joy which stays with you throughout forever. Happy Diwali!

Let's celebrate Diwali by spreading joy and light up the world of others. Have a safe and happy diwali!

Diwali is the day to light lamps and illuminate life with happiness and joy. Wish you and your family a very amazing Diwali.

Rejoice on this blessed occasion with the row of light and may this festival of light bring prosperity and wealth for you and your family! Have a cheerful and Happy Diwali!
Deepavali is a festival stems from various beliefs with unique traditions. However, the true essence of any celebration lies in the simple philosophies of new beginnings, unity and togetherness, and prosperity and progress.
So, have a prosperous and safe Diwali. Here are some tips for celebrating the festival safely:
Burn fireworks only in the open area

Do not light a cracker while holding it in your hand.

Do not wear synthetic clothes, only wear cotton fabric.

Make sure to keep a fire extinguisher and first aid kit ready

Kids should avoid aerial fire works
Doubtnut wishes all a very Happy Diwali 2020!!