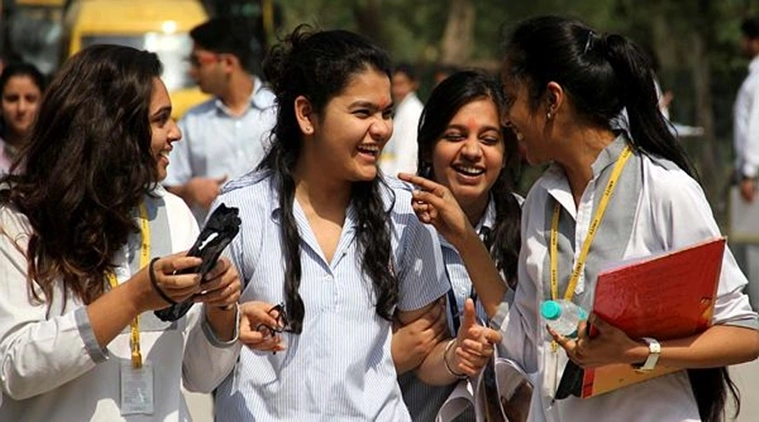 CBSE Class 12 Result 2020 Released: The Central Board of Secondary Education (CBSE), has released the CBSE class 12th results 2020 on its official website today, i.e. 13 July 2020.
Scroll down to know the complete details regarding the CBSE result 2020, step by step guide to download the web copy of the mark sheet via the official website, alternative ways to download the result, CBSE Class 12th result statistics and more.
CBSE Class 12th Result 2020 Announced
The wait of more than 12 lakh students is finally over as CBSE has declared the CBSE class 12th results 2020 today.
CBSE has announced the class 12 results based on the alternative marking scheme.
The alternative assessment scheme is based on a candidate's performance in the written papers for the subjects for which the CBSE could hold the board examinations successfully.
The board has declared the result two days ahead of the anticipated CBSE result date.
The CBSE class 12 result 2020 is available on the board's official website — cbseresults[dot] nic[dot]in.
CBSE result 2020: Pass Percentage
There were 11,92,961 candidates who appeared for class 12 examination, out of which 10,59,080 have qualified the exam successfully with a pass percentage of 88.78 per cent.
In comparison to last year, there has been a significant increment in passing percentages of the overall result.
In 2019, the CBSE result's pass percentage was 83.40%.
CBSE Result 2020: Trivandrum Region Tops, while Patna Region Last
Among region-wise result, Southern-India's Trivandrum region has topped with 97.67 pass percentage.
The Patna region had the lowest pass percentage at 74.57%.
Jawahar Navodaya Vidyalayas (JNVs) Record Highest Pass Percentage
Among the school wise results, JNVs have recorded the highest pass percentage of 98.70 per cent, followed by Kendriya Vidyalayas (KVs) at 98.62 per cent.
Central Tibetan Schools Administration (CTSA) remained at 98.23 per cent, and Government schools have secured 94.94 per cent.
The Government aided schools recorded a pass percentage of 91.56 per cent. Private schools showcased the lowest pass percentage of 88.22 per cent this year.
CBSE Result 2020 of Foreign Region
Among foreign candidates appearing for CBSE board exam, as many as 94.26% could pass it.
There has been a slight drop from 2019 when 95.43% of foreign CBSE students cleared the class 12 exam.
CBSE Result 2020 of Girls better than Boys
This year, girls have outshined boys with a pass percentage of 92.15 per cent, whereas the pass percentage of boys remained 86.16 per cent.
A total of 38,686 students [3.24%] have scored more than 95 per cent marks in CBSE class 12 exam.
CBSE Result 2020: No One 'Fails' in 2020
The board has decided to substitute the term "FAIL" by the term "Essential Repeat".
Hence, in the CBSE class 12 result declared no "FAIL" term will be mentioned in the documents issued to the students and the CBSE result 2020 presented on the official website, the statement said.
CBSE Result 2020: 7.35% Candidates with the Compartment
There are 87,651 students [7.35% of candidates] have been placed in the compartment category.
CBSE Class12 Improvement Exam 2020
The board will conduct an optional improvement examination in the subjects whose examinations were scheduled to be held from 01 July to 15 July 2020 as soon as conditions are favourable as decided by the Centre Government.
Result Later for 400 Students
The examination result of 400 students could not be computed based on the alternative assessment scheme and will be declared later.
CBSE Result 2020: How to Download CBSE class 12th result 2020 through Official website of the board?
Step 1: Visit the CBSE official website dedicated for results - i.e. cbseresults [dot] nic [dot] in
Step 2: Find and Tap on the link for the "Senior School Certificate Examination (Class XII) Results 2020"

Step 3: Enter your credentials as per the admit card including Roll Number, School No., Centre No. and Admit Card ID.

Step 4: Click on the submit button.
Step 5: The CBSE class 12th results 2020 will be displayed on the screen
The board has also released the result on various other platforms as well including Microsoft SMS organiser app, IVRS, DigiLocker, Umang app and Digiresults app.
Alternative Ways to check CBSE Class 12 Result
Result through IVRS (Interactive Voice Response System)
The telephone numbers through which results can be accessed through IVRS mentioned below:
1. For local subscribers in Delhi: 24300699
2. For subscribers of other parts of the country: 011-24300699
CBSE class 12th result 2020 On DigiLocker and Umang App
Students can also download there result easily via DigiLocker App and on UMANG mobile app
Both the apps are developed by the Ministry of Electronics & IT – a government of India's initiative towards Digital India.
No CBSE Class 12 Merit List This Year
The board will not release any merit list this year.
Divyanshi - Lucknow Girl Scores Perfect 100
Divanshi Jain from Lucknow, Uttar Pradesh secured 600 out of 600 Marks. She got 100% marks in the CBSE result 2020 declared today.
She scored 100 marks each in Economics, Insurance, Geography, History, Sanskrit and English.
She appeared for all the subjects except for geography which was cancelled due to Corona Virus pandemic.
"This is unbelievable. I am elated and surprised at the same time," said overjoyed Divyanshi Jain with a bright smile.
Arts Students Tushar Singh scored 500 out of 500 Marks
Tushar Singh secured perfect 100 each in English core, history, political science, geography and physical education.
CBSE begins Post Result Tele-counselling
The CBSE has opened its annual post-result tele-counselling.
The facility will be available until 27 July 2020.
Students and other stakeholders of the CBSE will get solution to their problems related to the results during the period through telephonic, IVRD and textual counselling.
The facility can be availed from 9:30 am to 5:30 pm.
Tweets and Statements on the Announcement of CBSE Result 2020:
On the release of the CBSE Class 12 result 2020, the Human Resource Development (HRD) Minister Dr. Ramesh Pokhriyal Nishank congratulated class 12 students. In his Tweet, he said -
Dear Students, Parents and Teachers! CBSE [@cbseindia29] has announced the results of Class XII and can be accessed at cbseresults [dot] nic [dot] in. We congratulate you all for making this possible. I reiterate the Student's health & quality education are our priority.
IAS Manoj Ahuja, the New Chairman of the CBSE also congratulated students via CBSE's official twitter account [@cbsehq], he stated –
"I congratulate all the students for their accomplishment in class 12. As we all know, this year has been unique and unprecedented in many ways. For us, each student, parent, and teacher deserves appreciation for withstanding the testing times.
I wish the very best to all students in their future endeavours and hope they will demonstrate the same resilience in the face of future challenges."
West Bengal Chief Minister, Mamata Banerjee Tweeted –
"Congratulations to the batch of 2020 Class 12 CBSE students successful this year. Wish you further success in your lives. Applaud teachers and parents for bearing with the situation. Do well. May all your dreams come true."
UP's Chief Minister Yogi Adityanath also took to Twitter to applaud all successful students -
"The exam result is an output of your hard work and dedication. May you be successful in your future endeavours," tweeted Yogi.
CBSE Class 10 Result 2020 Soon
CBSE sprung a big surprise by declaring the class 12 result today. However, the board has not released any official statement on the CBSE class 10 result date.
The CBSE class 10 result is also expected to be released anytime soon.
Stay tuned with Doubtnut for the latest info on the CBSE board exams, CBSE Result 2020 and more!