The Central Board of Secondary Education, CBSE, urged students to download the DigiLocker App to easily access their class 10 and 12 mark sheets as soon as the CBSE result 2020 is announced.
The CBSE result 2020 is now expected to be released soon.
CBSE DigiLocker 2020
In view of the Novel Corona Virus [COVID-19] pandemic and the nationwide shutdown of education institutions, obtaining hard copies of mark-sheets, migration and passing certificates would not be possible for the students.
Therefore, as an alternative, the 'CBSE nic in' would be facilitating the digitally signed copies of these essential documents to the CBSE students via DigiLocker App.
What is DigiLocker?
The DigiLocker is an initiative of the Ministry of Electronics and IT under Digital India campaign that aims at 'Digital Empowerment' of the citizen by offering access to original academic e-documents via a digital document wallet.
Key Features of DigiLocker:
1. It facilitates an e-account with 1-GB storage space to Aadhaar holders
2. Government departments or school education boards can make available e-documents into the DigiLocker system.
3. E-documents can be shared in a hassle-free manner with government or other registered users.
4. Issuing authority can upload and digitally sign the documents using Digilocker facility
5. DigiLocker is 100% free as it is a Government of India's initiative.
DigiLocker India took it to its official Twitter account to announce –
"CBSE 2020 Class X and XII Marksheets and Certificates coming soon in @digilocker_ind Students install the app now! https://digilocker[dot]gov[got]in/installapp[dot]php @digilocker_ind wishes all the students best of luck for their results."
As per the media reports, the board, via text messages, has begun to send out text messages on the registered phone numbers of CBSE class 10 and 12 students recommending them to install the DigiLocker app on their mobiles.
"Dear Student, your DigiLocker account has been created by CBSE. Please install DigiLocker app from https://getapp.digilocker.gov.in to access your digital CBSE marksheet/certificate. To log in, use CBSE registered mobile number, OTP and enter last 6 digits of roll number as security pin," reads the text message that has been sent to the students.
The 'Cbseresults nic in' will be providing the academic e-documents of class 10 and 12 including the Mark-sheets, Pass Certificate and Migration Certificate employing its own academic repository 'Parinam Manjusha', which is unified with DigiLocker.
It will help students to easily submit these documents for admission in higher education institutions.
How to Download the CBSE DigiLocker 2020 App?
Students can easily install the CBSE Digilocker 2020 App by following the below-mentioned step by step process:
Step 1: Visit the Google PlayStore or the App Store on your mobile
Step 2: In the search bar, type "DigiLocker app" and tap on the "Download" button.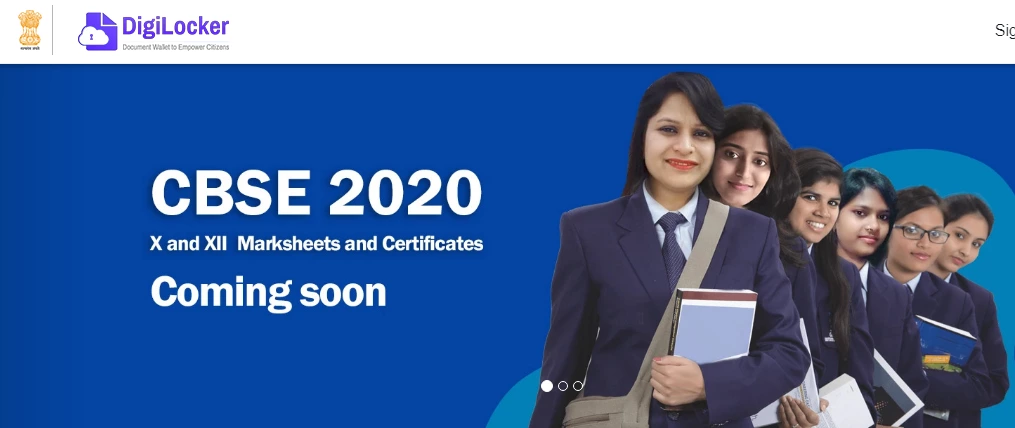 Step 3: Now, you are required to create a login ID and password. Already registered users can log in using their registered mobile number with the CBSE.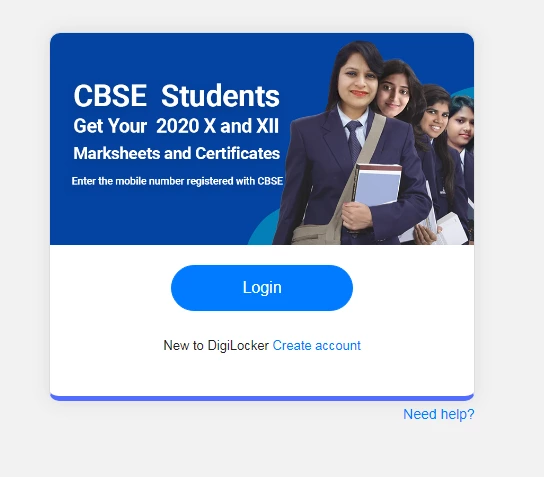 Step 4: New users are required to complete the e-registration first. You will receive a One Time Password, OTP, to log-in into their DigiLocker account.
Step 5: Enter a 6 digit security pin, which is also the last 6 digits of your CBSE 2020 roll number.
Step 6: Download is complete. You will now be able to check your mark sheet.
A report by a leading news portal mentioned that CBSE has already generated default accounts for students on the CBSE DigiLocker App.
However, to access their accounts, students are required to complete the online registration on the Digilocker app using their registered phone number.
Candidates can install the Digilocker app from digilocker [dot] gov [dot] in.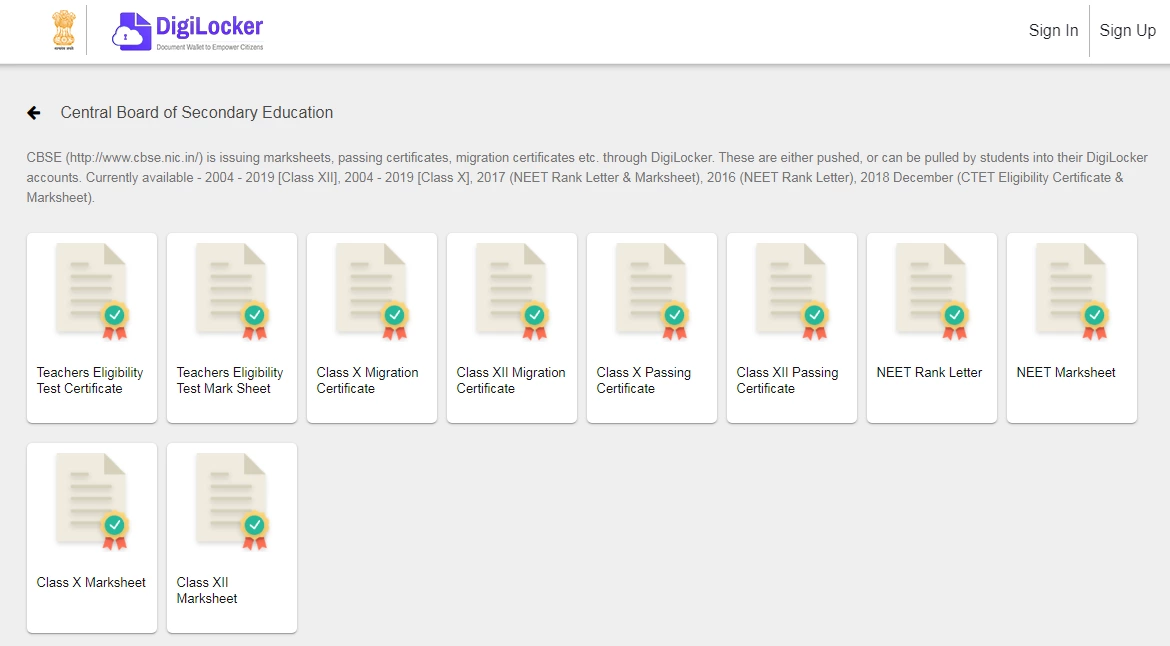 Image: digilocker [dot] gov [dot] in
Those students who do not wish to install the Digilocker app on their phones can access CBSE DigiLocker 2020 online on DigiLocker [dot] gov [dot] in.
The mark sheet available on DigiLocker app will be accepted for admissions to Class 11 as well as college or university admissions.
This year, the CBSE will be issuing combined mark sheet cum passing certificate for Class 10 students.
As for the Class 12 students, the board will be issuing separate mark sheets and passing certificates.
UMANG App To Download E-Certificates
The UMANG stands for the Unified Mobile Application for New-age Governance. Students can also check out and download their CBSE result 2020 though the UMANG Mobile App which is available for Android, iOS and Windows based platforms.
It is also developed by Ministry of Electronics and IT, Government of India. It offers pan-India e-Gov services from the Central, State, Local Bodies, and Agencies of government on app, web, SMS, and IVR channels.
CBSE result 2020 is expected to be out by 15 July 2020
Although there is no official CBSE 10th result 2020 date and CBSE class 12 Result Date released by the CBSE, however, the board had earlier informed the Supreme Court that the both CBSE result 2020 will be declared by 15 July 2020.
Read More: CBSE Syllabus to be Slashed by 30 Percent for Classes 9 to 12
Stay Tuned with Doubtnut for Latest Updates from CBSE nic in.