The Board of Secondary Education, Andhra Pradesh, BSEAP, has declared the result for Secondary School Certificate (SSC) exam, or AP 10th Result 2020 on its official website – bse[dot]ap[dot]gov[dot]in.
The result has been declared online as short marks memo.
Scroll down to know the complete details related to AP SSC Result 2020!
AP 10th Result 2020: All Students Promoted
For academic session 2020, more than 6 lakh students registered for the Andhra Pradesh class 10 exams.
The AP SSC board exams were scheduled to be held from 10 to 17 June 2020, however, they were cancelled due to the increasing number of COVID-19 [coronavirus] cases in the state.
The class 10 exams were scrapped this year.
All the candidates were promoted to class 11 based on the internal assessment.
The state government had announced that "all students of Andhra Pradesh Secondary School Certificate (SSC) or Class 10 exams 2020 have been passed and promoted to the next class."
This was a one-time measure taken by the AP state government due to the pandemic ridden circumstances.
Official announcement by the Board –
"The Govt has decided to declare all the students, who have been registered for SSC Public Examinations, March- 2020, and issued hall Tickets for appearing examination as pass without awarding any grade points as one -Time Measure in relaxation of the order issued in G.O.Ms.No.82, School Education (Prog.II). Department, Dt.29.10.2015 read with G.O.Ms.No.69, School Education (Prog.II) Department, Dt. 15.10.2019 and G.O.No.03 School Education (prog.II) Department, Dt.09.01.2020."
bseap.org Result - What to keep ready?
Students should keep the admit card/hall ticket ready to check their AP 10th Result 2020. The admit card contains the roll number and other key credentials.
How to check BSEAP results 2020 through the official website?
Andhra Pradesh SSC will include the name of the candidate, school, class, roll number, date of birth, subject-wise marks obtained, overall marks obtained, division and grade qualifying status etc.
Here, we have provided the step-by-step process to check your AP 10th Result 2020.
Follow the delineated simple process to check your Andhra Pradesh board 2020 result from the official site:
Step 1: Open the official website of AP Board i.e. bse[dot]ap[dot]gov[dot]in
Step 2: Click on the link that reads – "SSC Public Examinations March 2020 Student Result & Short Memo Without PhotoNew".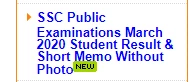 You will be redirected to a new window
Step 3: Here enter your SSC "Roll Number".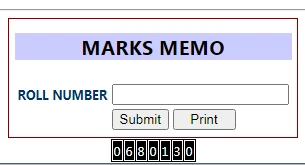 Step 4: Click on the "Submit" option to check the result.
Step 5: As you'll tap on the "Submit" option your AP SSC result 2020 will display on the screen.
The AP class 10 result 2020 will be available in the form of a provisional mark sheet on the official website. Make sure to download the same and keep its print out safe for the future reference.
In case the official website of the board is slow or not loading then students can also check their result at manabadi[dot]com.
Check AP Class 10 Result 2020 via call
The Airtel users can call on 52800 to check their result.

The BSNL network users can call on 1255225.

While Vodafone users can call on 58888 to get your result.
Check AP Class 10 Result 2020 via SMS
Students can also access AP SSC board results 2020 through SMS by following the given steps:
Type an SMS in the following format:
BSNL – Roll Number to 55352/56300
Vodafone - SSC [SPACE] ROLL NUMBER to 56300
The AP class 10th result 2020 will be sent via SMS in a short time.
SSC Result Passing Criterion and Grading System
To pass the AP class 10 board exam, students must secure at least 35 marks in all the papers as well as the aggregate.
However, this year all the students are promoted as the exam could not be held due to Coronavirus crisis.
The students obtaining 91-100 marks will be awarded an A1 grade, 81-90 marks A2 grade, 71-80 marks B1 grade, 61-70 marks B2 grade, 51-60 marks C1 grade, 41-50 C2 marks grade and 35-40 marks D grade.
Tabulated below are the grade points and grades to evaluate the marks scored by the students:
| | | | |
| --- | --- | --- | --- |
| Marks in the 2nd language subject | Marks in all other subjects | Grade points | Grade |
| 90-100 | 92-100 | 10 | A1 |
| 80-89 | 83-91 | 9 | A2 |
| 70-79 | 75-82 | 8 | B1 |
| 60-69 | 67-74 | 7 | B2 |
| 50-59 | 59-66 | 6 | C1 |
| 40-49 | 51-58 | 5 | C2 |
| 30-39 | 43-50 | 4 | D1 |
| 20-29 | 35-42 | 3 | D2 |
| 19 and below | 34 and below | - | E |
What after BSEAP results 2020?
After the result declaration, students will have to collect the original mark sheets from the respective schools, as soon as it's available.
The mark sheet available online is provisional just for immediate information.
Qualified students can apply for the admission in class 11 and can choose a stream or the subjects.
AP Class 10th Result 2020: Past Year Statistics
In 2019, a total of 6, 21,649 students appeared in the class 10 examination. Out of which, 94.88 per cent of students have cleared the exam.
The pass percentage of female candidates was 95.09 per cent, whereas the pass percentage of male candidates was 94.68 per cent.
On the concluding note…
Earlier, the Andhra Pradesh SSC examinations were cancelled due to COVID-19 [Novel Corona Virus] pandemic.
In general, the AP Board declares the result in April, however, this year; the result got delayed due to the Corona Virus crisis.
As per the latest government order all schools and colleges across the country are closed till 31st August 2020.
Keep visiting Doubtnut for Andhra Pradesh class 10 and 12 Board Examination related latest news and updates!